Green Light, Go! Might not, ten thousand men descending from the clouds do in many places an infinite deal of mischief before a force could be brought together to repel them. - Benjamin Franklin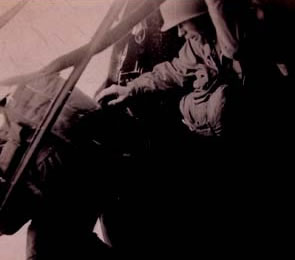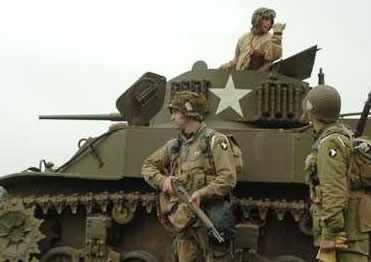 Brothers in Arms: Untold Story of the 502nd

The History channel two part show that has been on TV is available for purchase on DVD. The 502nd Parachute Infantry Regiment of the famed 101st Airborne Division was one of the most decorated units of D-Day. In this riveting new series hosted by Ron Livingston (Band of Brothers), archival footage, interviews with veterans and detailed re-enactments combine to tell the complete story of the 502nd's accomplishments during D-Day and afterwards. Take a look here for more information or to purchase a copy.


WW2 Historical Reenactment Society, Inc.
Band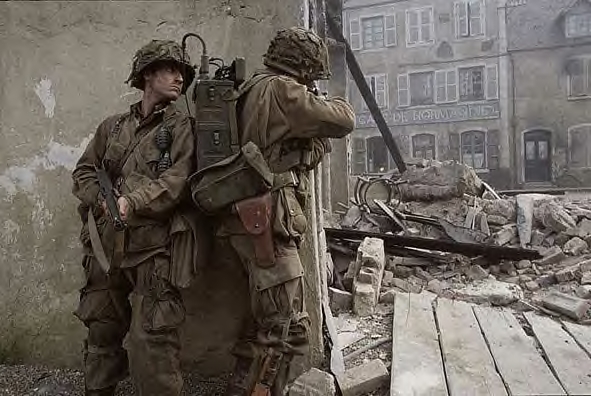 Of Brothers
The HBO TV mini-series is now on DVD and VHS. Take a look in the links section for more information on the Band Of Brothers.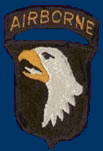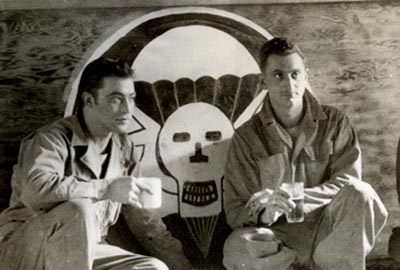 Welcome to the Kickoff CP. Home of the Widowmakers.
Paratroopers of the 101st Airborne 502nd PIR (the "Widowmakers") are taking a break. Notice in the background the Widowmaker insignia. This unapproved bat wings and skull was designed by Major Hal McGowan in 1941, when the 502 was still a battalion.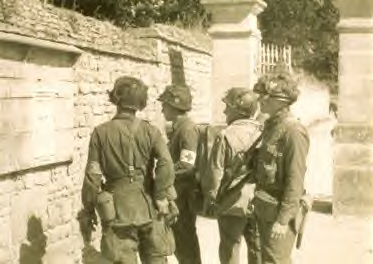 Have Stories To Share?
Veterans, if you were a member of the 502nd PIR contact us and tell us your story. We encourage the need to tell stories and appreciate the sacrifies made for our freedom!
"The Widowmaker Member Section Online"
The Widowmaker members only section is available for all active members of C Co., 1st Bat./502PIR to get the latest unit intel.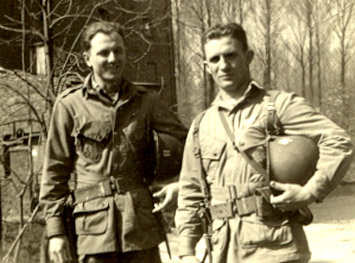 In Rare Fashion
This picture was taken in Hochneukirch, Germany April, 1945. Capt. Pangerl was the IPW officer and Lt. Rice served as assistant S-2 officer. Notice how they are both wearing M-42 jump suits which is rare for this period in the war.
We promote, educate, and honor the heritage of the WW2 paratrooper!
Do you have questions, comments, or would like a display about airborne troopers? Contact us. It is our honor to remember the heritage of these great warriors.
Update Center
We are always updating our site. So please keep coming back for more new items.

New Recruits
The 502nd PIR Wants You! If you would like information on being a part of our group and would like information or to join please feel free to contact us.
Volunteer For The Pathfinders
Our whole equipment section covers paratroopers and the pathfinders. If you would like information on being a part of our pathfinder impression please feel free to contact us.
Your opinion does matter!!!
We are currently working to improve our site and would like your feedback. Please e-mail the webmaster and look for our updates on a regular basis. We will be trying to incorporate as many ideas as possible on this web site!